Intel has announced a collaboration with AREA15, one of the first purpose-built experiential retail and entertainment complexes. To thrive in the digital age, traditional retailers and malls face a reinventor-die reality.
AREA15 is tackling this issue by offering live events, immersive experiences and activations, and monumental art installations, employing groundbreaking technology and much more for the retail environment.
"Today, only top retailers can afford to explore and implement experiential design in their stores," said Joe Jensen, Intel vice president and general manager of the Retail, Banking, Hospitality and Education Division. "We believe immersive, authentically engaging and inspiring experiences in retail are not only possible, but should be accessible for all. Ecosystem collaboration is in Intel's DNA. AREA15 will help provide scalable, world-class experiential retail solutions for retailers and brands of all sizes."
Why the project's important?
Continue reading in The Evolving Enterprise magazine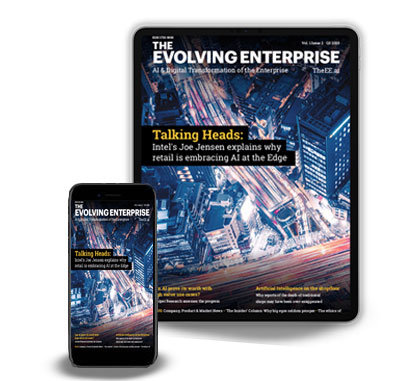 In this issue:

Analyst Report – The rise of AI in Retail and Financial Services
Intel reveals why retailers are embracing AI at the Edge
How malls will reinvent themselves: Las Vegas brings experiential retail to life
Researchers help keep an ethical eye on AI

READ NOW